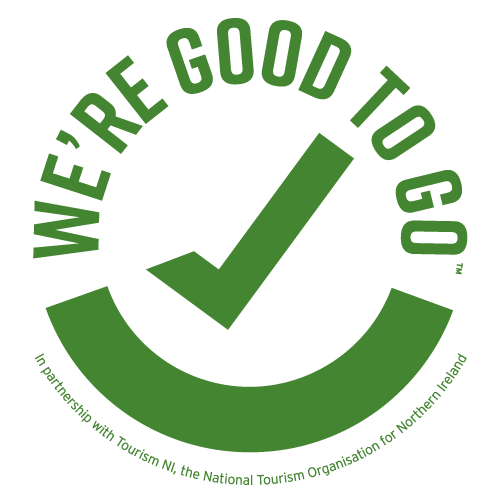 How Your Visit Has Changed
Our current days and times for

OPENING

are Monday, Tuesday & Friday from 10am to 5.30pm  Saturday & Sunday from 10am to 5.30pm.
Open play will now be operated in

TIMED SESSIONS

. Entry is for 90 minutes, slots are longer, which will allow for staggered arrival and leaving to avoid congestion in reception. Our session times for open play are:
Monday, Tuesday & Friday
10am to 12.30pm
2pm to 5.30pm
Saturday & Sunday
10am to 12noon
1pm to 3pm
3.30pm to 5.30pm
Timed gaps in between will allow for thorough cleaning of tables, chairs, touch points and general sanitation.
HAND SANITISER will be freely available at entry, exit, our café and toilets. Please use sanitiser before entering for play.
Perspex screens have been installed at our reception and café.
All play sessions must be

PRE-BOOKED

and

PRE-PAID

. Funtastic will as far as possible be a

CASHLESS VENUE

. Transactions at our café should be made with a card – contactless if possible. Bookings can be made via the WEBSITE  right up until one hour before each session. This will allow us to monitor numbers and keep within guidelines.
ENTRY PRICES
Aged 3 and under £5.50
Aged 4 and over £6.50
Each paying child can be accompanied by one free adult. Any additional adults (aged 12+) will be charged £2.00 entry. This is due to numbers within the centre being reduced and restricted. Babies under One / Non-Walkers remain free of charge.
SHOES

will no longer be collected at reception. Families will be provided with a bucket for shoes and other items, to be placed under your table. Please leave the bucket under your table for sanitising when leaving.
Some tables and chairs have been removed to allow for

SOCIAL DISTANCING

of those remaining. Tables and chairs should not be moved.  When children are not playing, we do ask they remain at their table.
Our

CAFÉ

will be operating as normal. Please wait to be served in an orderly queue using the distanced floor markings. Hot food will now be collected from the end of our café counter using a pre-numbered buzzer. All necessary cutlery and condiments will be provided when collecting food.
You will be provided with pre-printed

DISPOSABLE MENUS

. These will be destroyed after each session.
Tables will only be cleaned after each session to avoid face to face close contact with floor staff. Please dispose of your own napkins/tissues/wipes in the bins provided.
Guests aged 12 and over will be required to wear a

FACE COVERING

throughout their visit.  These can be removed when seated at your table.
We have placed markings on the floor in our

TOILETS

to help segregate toilet cubicles from wash hand basins. Please remain behind the line until a sink becomes available. We would recommend that children under 7 are accompanied to the toilet to assist them with social distancing and to ensure adequate hand washing. Older children should be reminded of hand washing procedures before using the toilets.
PARTY SLOTS

are as follows
10.00am to 11.45am
1.00pm to 2.45pm
3.30pm to 5.15pm
Parties are 1 hour 45 minutes long and still priced at £10.95 per child. Time within the room for food at the end of the session has been reduced from 45 minutes to 30 minutes. This reduces the time children are in close contact. Children should not return to play after food as our new cleaning procedures will be in progress. The party room and allocated seating will be available throughout.
Hand sanitiser will be provided with the party food and we recommend each child uses this before food is distributed.
When sending out

INVITES

for your party please ensure guests are aware that any siblings they wish to bring along at the same time must be booked into the session directly with Funtastic. Our on-line invites have been amended to reflect this.

(Party Invite)

. At the minute, we cannot allow any

OUTSIDE COMPANIES/ENTERTAINERS

such as face painters, mascots, etc.
Only food and drink purchased within Funtastic should be consumed on the premises. This excludes baby food, fruit, water and allergy foods which should be mentioned on entry at reception. Absolutely no food or drink should be brought into either play frame.
Any

FREE PASSES

issued before the lockdown are still valid. Sessions should still be booked using the free pass ticket option on the website .  Make sure you bring the pass with you to play and hand it in at reception or you will be charged normal entry.
We understand that adults will need to accompany small children and toddlers in our

TODDLER FRAME

. Please be aware of numbers in this area and be mindful of children wishing to play. We have installed a gate to allow for monitoring of numbers. In the

LARGE FRAME

we would encourage independent play for children aged 4 and over. Adults, where possible, should not enter the frame. If a child is in distress or needs initial help with navigation adults are, of course, welcome to do this but please be mindful of social distancing.
We understand, as we are sure you do that these are unprecedented times. Everyone, including our staff, have a lot of adaptions to make and adjustments to their normal working situation. If there is something in the centre that you feel needs corrected or staff reminded, please speak to a member of our management team at the time. We are all only human and a small reminder at the time is all it will take!